Excursions, hiking and climbing on the Alpe di Siusi – Summer holidays in the Dolomites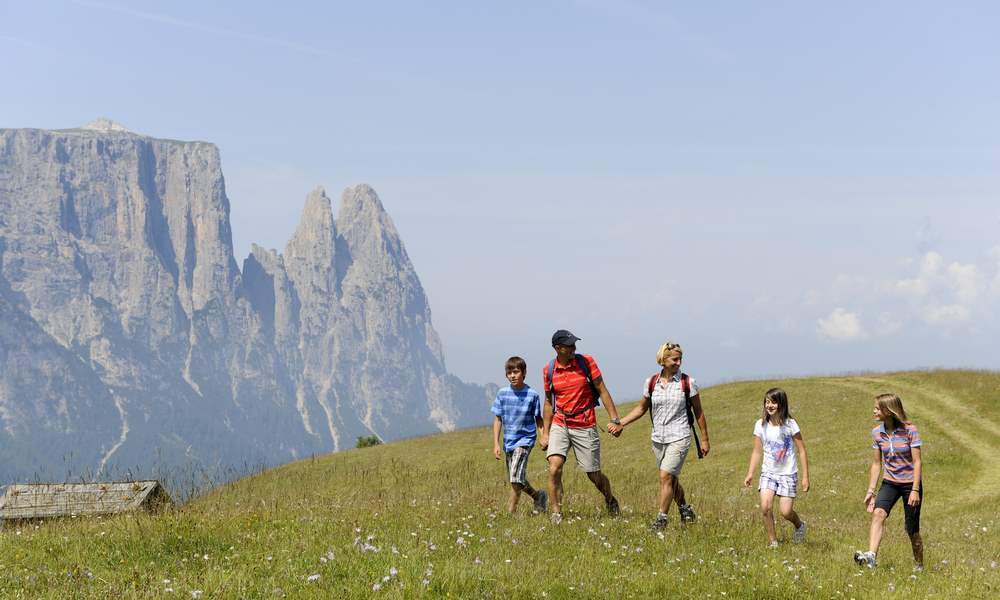 During the summer months, the Alpe di Siusi as a true hiker's paradise! Still, a summer holiday in the Dolomites offers many more exciting possibilities. The Nature Park Sciliar is a perfect destination for mountaineers, mountain bikers, climbers and paragliders. Always surrounded by a picturesque alpine landscape, here you can look forward to incredible natural wonders, breathtaking panoramic views and historic sights. A wide network of trails and bike paths runs through the Alpe di Siusi and leads you through lush meadows and shady mountain forests. A summer holiday in the Dolomites means being in close contact with Mother Nature.
Active holidays on the alpine plateau – Running and mountain biking in beautiful landscapes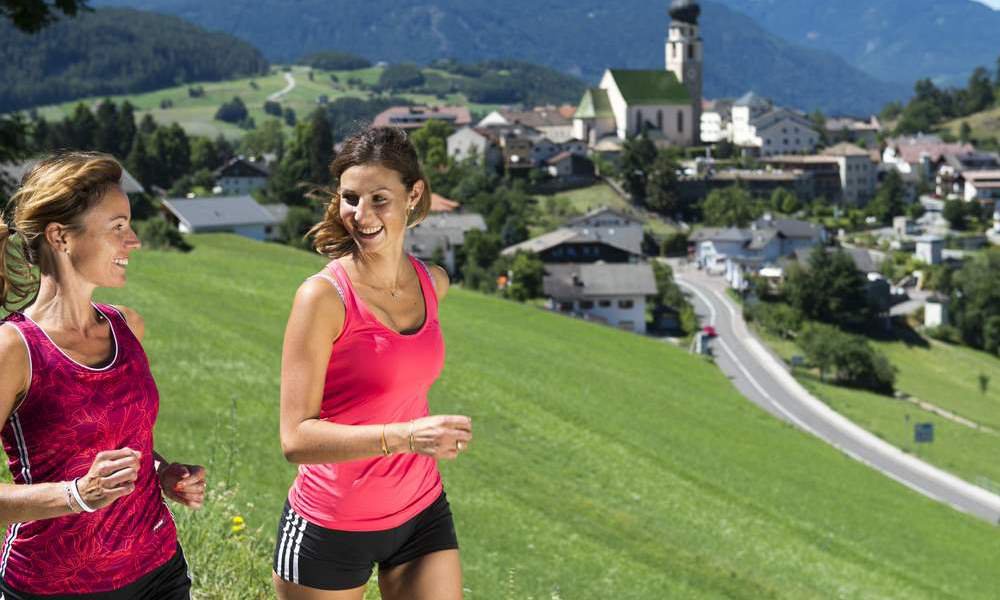 Are you an active and athletic vacationer, and wish to try out on the most beautiful running itineraries in South Tyrol? Simply visit the Alpe di Siusi Running Park. In altitudes between 900 m and 2,300 m you will find a total of 180 km of well-marked trails of all difficulty levels and terrain characteristics. The venue of the Alpe di Siusi half-marathon is a true delight for every runner. Also, mountain bikers will love the impressive alpine plateau, which offers them a trail network of around 1,000 km breath-taking routes with panoramic views of the Dolomites – and with a variety of choices for leisure bikers and for real experts.
Traditions on the Alpe di Siusi – Festivals and events during your summer holidays in the Dolomites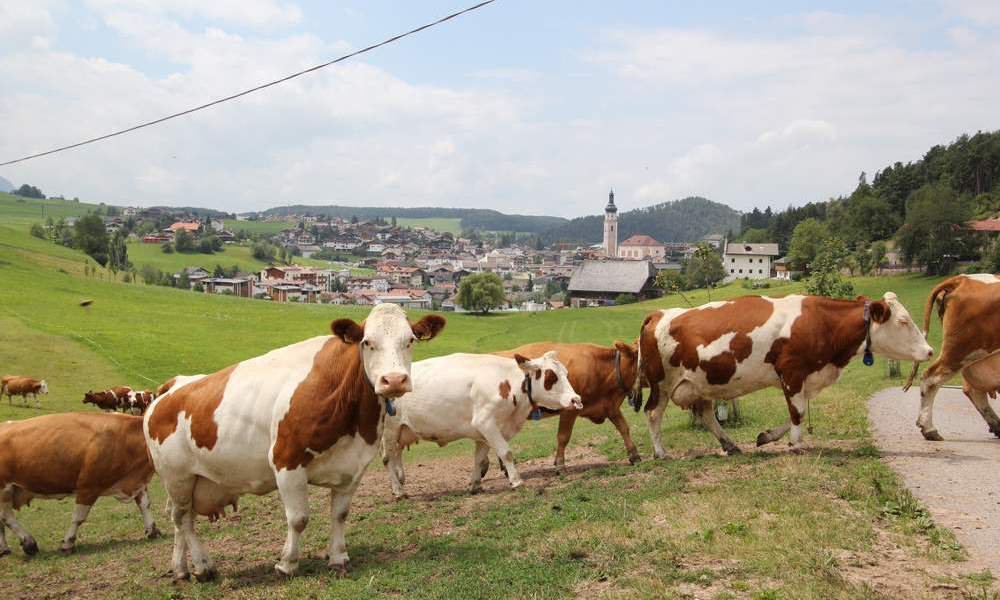 On our family farm in Castelrotto we cherish our traditions. The annual cattle drive gives you a wonderful insight into the ancient traditions of our country. But there are also other events – such as the music festival by the "Kastelruther Spatzen" – you should not miss. Every year, the popular folk music group invites fans from around the world to enjoy good times, fine cuisine and of course lots of folk music. A summer holiday in the Dolomites – more precisely in Castelrotto, in the holiday region Alpe di Siusi – is a delight for young and old! We are looking forward to your visit on the farm Fegerhof!
By the pool or in the mountains – enjoy great water fun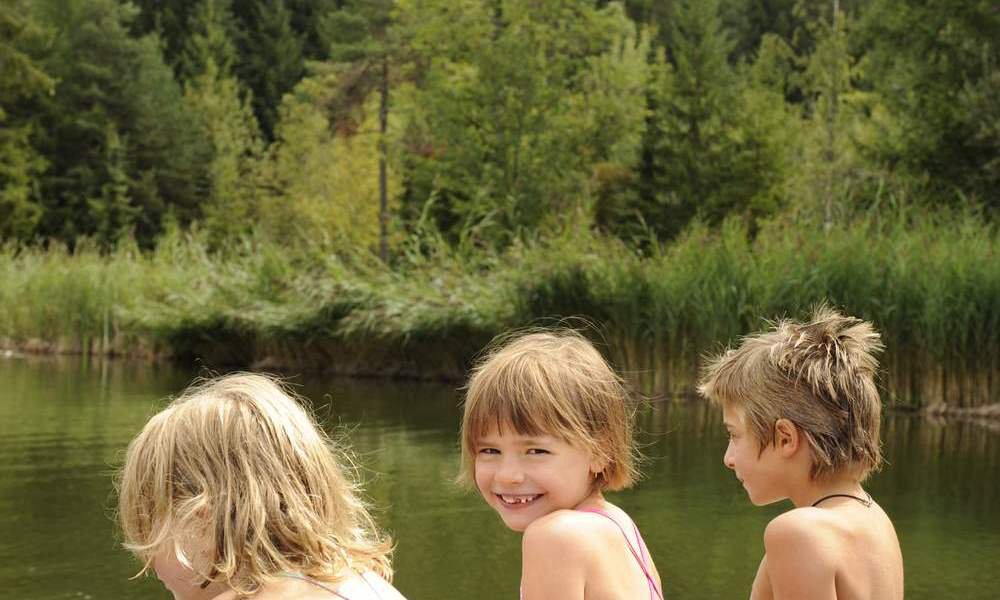 On a hot summer day, there is nothing better than to take a refreshing dip into the cool water. Our swimming pool in the sport zone Telfen-Castelrotto is the perfect choice. Spend a relaxing afternoon with your family and unwind with a wonderful view of the Santner Peak and the Dolomites. A unique natural pleasure is a swim in the Lake of Fiè at an altitude of about 1,000 m at the foot of Mount Sciliar, one of the cleanest bathing lakes in Italy.